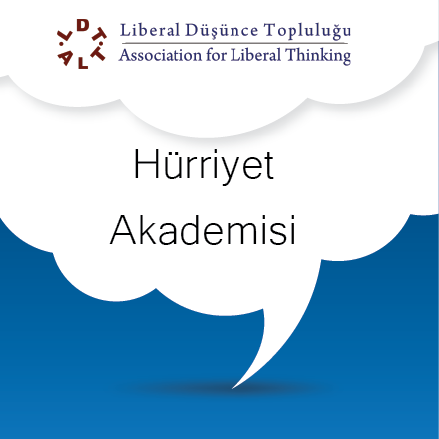 Foundation of Coexistence in Peace, 13-14 October 2012, Sivas
Foundation of Coexixtence in Peace Workhop was held on October 13-14 in Sivas
In cooperation with Friedrich Naumann Foundation, Association for Liberal Thinking organized the workshop on "Foundation of Coexistence in Peace" on October 13-14, 2012 in Sivas city, in the central eastern part of Turkey

Under the moderation of Dr. Bican Şahin, the local hosts of the program, Dr. Halis Çetin and Dr. Ahmet Uzun (Cumhuriyet University) contributed to the seminar. With a diversity of students coming from Cumhuriyet University (Sivas), Gaziosmanpasa University (Tokat), Hitit University (Corum) and Inonu University (Malatya), participants were involved to discussions interactively.


Firstly, Dr. Çetin gave a speech titled "Freedom and the State". Dr. Çetin emphasized that the mentality of "security focused state" is the most important obstacle to freedom. Secondly Dr. Uzun made a presentation titled "Free Market Economy". He highlighted that government interventions in free market economy are the real reason of the economic crises.

Second halves of the days covered presentation sessions for participants. They made their work based on the topics of previous presentations of speakers.

The second day of the program started with the presentation of Co-Director of ALT's Center for Studies on Freedom of Religion and Conscience Assoc. Prof. Dr. Hasan Yücel Başdemir. He emphasized that "freedom of belief" does not include only freedom of religion, also contains the freedom of non-believers' rights.

After Dr. Basdemir's presentation, Dr. Sahin gave his presentation on Liberal Democracy which was a kind of summary of all of the sessions.

In the final part of the program, the participants were divided into groups again and they prepared a presentation on the barriers before living in peace in Turkey and proposals on solutions. The program ended with an evaluation section after presentations of participants.

At the end of 2-day intense workshop, participants were inspired by both theoretical and practical implications of liberal values. The participants stated that they participated for the first time such a program and they were grateful for the two hosting organisations.


The workshop gathered students from Sivas and also from different universities of closeby cities. The program gave a liberal perspective to participants with presentations on basic liberal values. The seminar also provided a strong connection with students interested in liberal ideas.