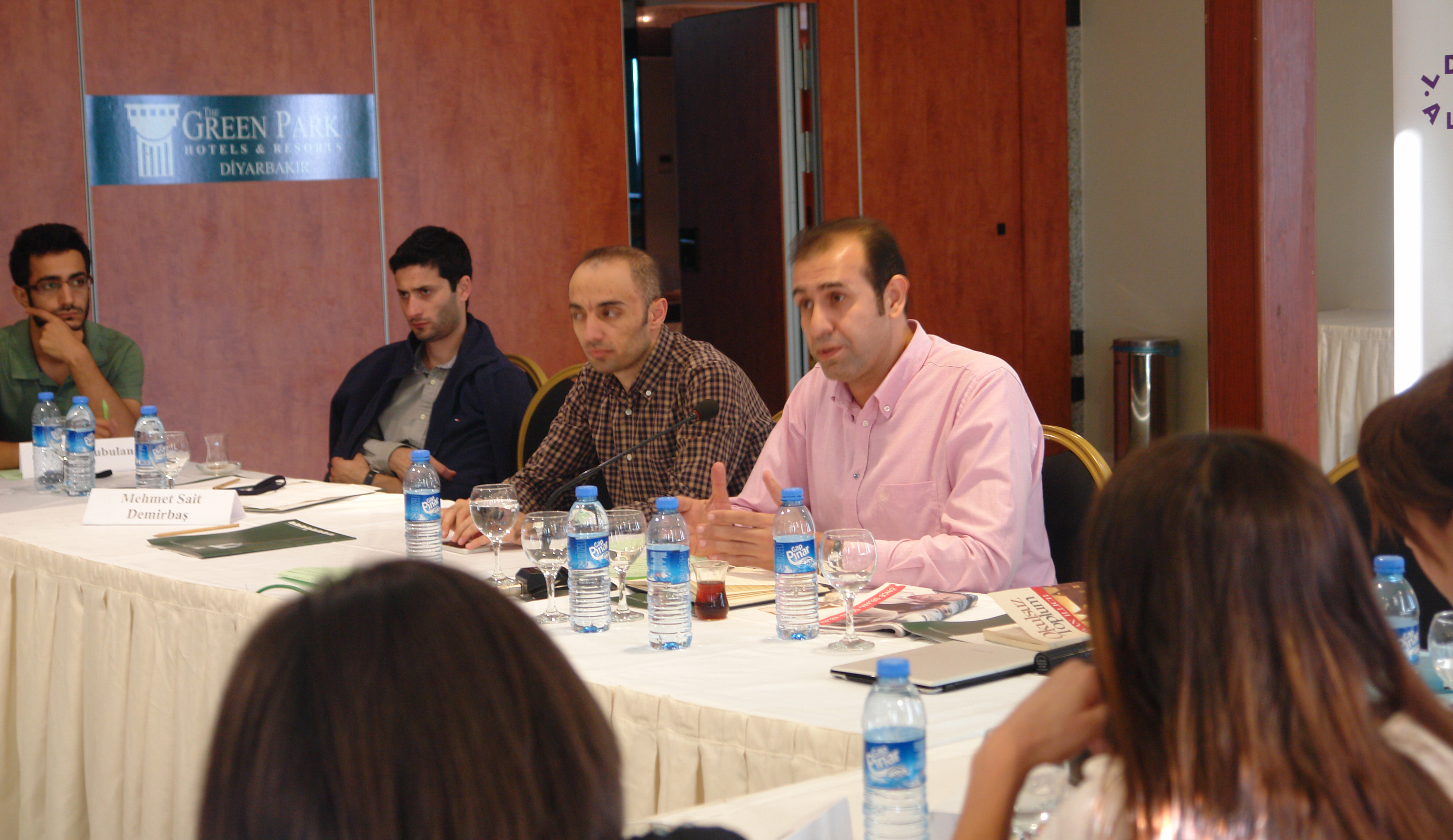 ALT continues to hold Liberty School Introductory Seminars in Fall semester. One of these programs was held on 6-7 October 2013 in Diyarbakir under the title of Principles for a Free Society. This Seminar was an extremely efficient program in terms of both speakers and ALT.
In the seminar, 40 participants from different cities of the region such as Mus, Adiyaman, Hakkari and mainly Diyarbakir and 5 different universities came together. The program, university students as well as some local opinion leaders participated in, has continued with discussions and presentations about liberal values and principles for two days.
Seminar began with Prof. Atilla Yayla's presentation titled "Freedom and Liberal Democracy". Yayla explained notions of liberalism and democracy in general. He also emphasized the importance of liberal principles for democracy. Assist. Prof. Cennet Uslu from Kırıkkale University made a presentation on "Human Rights: Equality and Freedom". Uslu mentioned human rights theory, meaning and source of human rights. She evaluated freedom and equality from the perspective of individual rights.
In the second half of the first day, Assist. Prof. Buğra Kalkan from Katip Çelebi University made a presentation titled "Spontaneous Order and Free Market Economy". Kalkan gave some examples about spontaneous order and told foundations of free market economy. Last presentation of the first day belonged to Assist. Prof. Vahap Coşkun from Dicle University. His presentation was on "Turkey's Democratization Process". Coşkun, one of wisemen in Central Anatolia Region Committee of Wisemen, evaluated recent developments with their historical process.
In the second day of seminar, Prof. Fazıl Hüsnü Erdem made a presentation titled "Constitutional Citizenship and Rule of Law". By explaining the historical process of democracy, Erdem emphazied that democracy as a mean for good governance was one of the most functional systems in terms of limited government. The last session was Assoc. from Çukurova University Prof. Bahattin Karademir's presentation titled "Entrepreneurship and Wealth". He explained what entrepreneurship is; what the features of entrepreneurship and gave some examples about successful entrepreneur from all over the world. He also emphasized the importance of human rights, liberal democracy and rule of law for entrepreneurship and wealth.
In the closing session, students evaluated the whole program. Many of them said that they participated in such a seminar program for the first time and they emphasized that similar programs should be held more often. They noted their satisfaction about program in order to be able to discuss in the unprejudiced and civilized arena.
In addition, with the help of this seminar, members of ALT and speakers and local opinion leaders came together and evaluated the problems and developments on Turkey's democratization process and freedom.
Evaluations of participants:
"With the help of seminar, I learned to be respectful towards differences."
"In this seminar, I met liberalism and decided to search liberal ideas. Thank you for enlarging my points of view."
"I understood that there were open minded people towards us."
"This seminar taught me to be hopeful; to struggle with wrong issues and not to be afraid of life."